Workshops & Seminars
For students of the arts about ecological sustainability 
Through ongoing workshops and seminars for art students, circular design thinking concepts and ecological sustainability are openly explored and expressed. The aim is to allow the students to discover their own interest within these topics and to subconsciously generate their own methods for ecological sustainability within their practice. Some of the assignments are designed in manner that the students start with questioning the types of materials they use or could use, where they source the material from, how they use it and what happens when the experiment is finished.
2 Week Seminar "Revenge of the Stuff"
For the HKU Media students October & November 2019 (In collaboration with Mina Stojanovic)
Students explored, expressed and exhibited various perspectives our consumer behaviour. Examples such as: making music with trash, conducting questionnaires, showcasing the consumer behaviours imparted to children from a young age, exploring the invention of machines that produce art materials in a circular sustainable manner and much more.
Installation workshops & drawing lessons
2018
For 1st year fine art student had to incorporate and use excess materials from the LDD, Lucrative Dumpster Dives, stores in an installation and drawing lesson.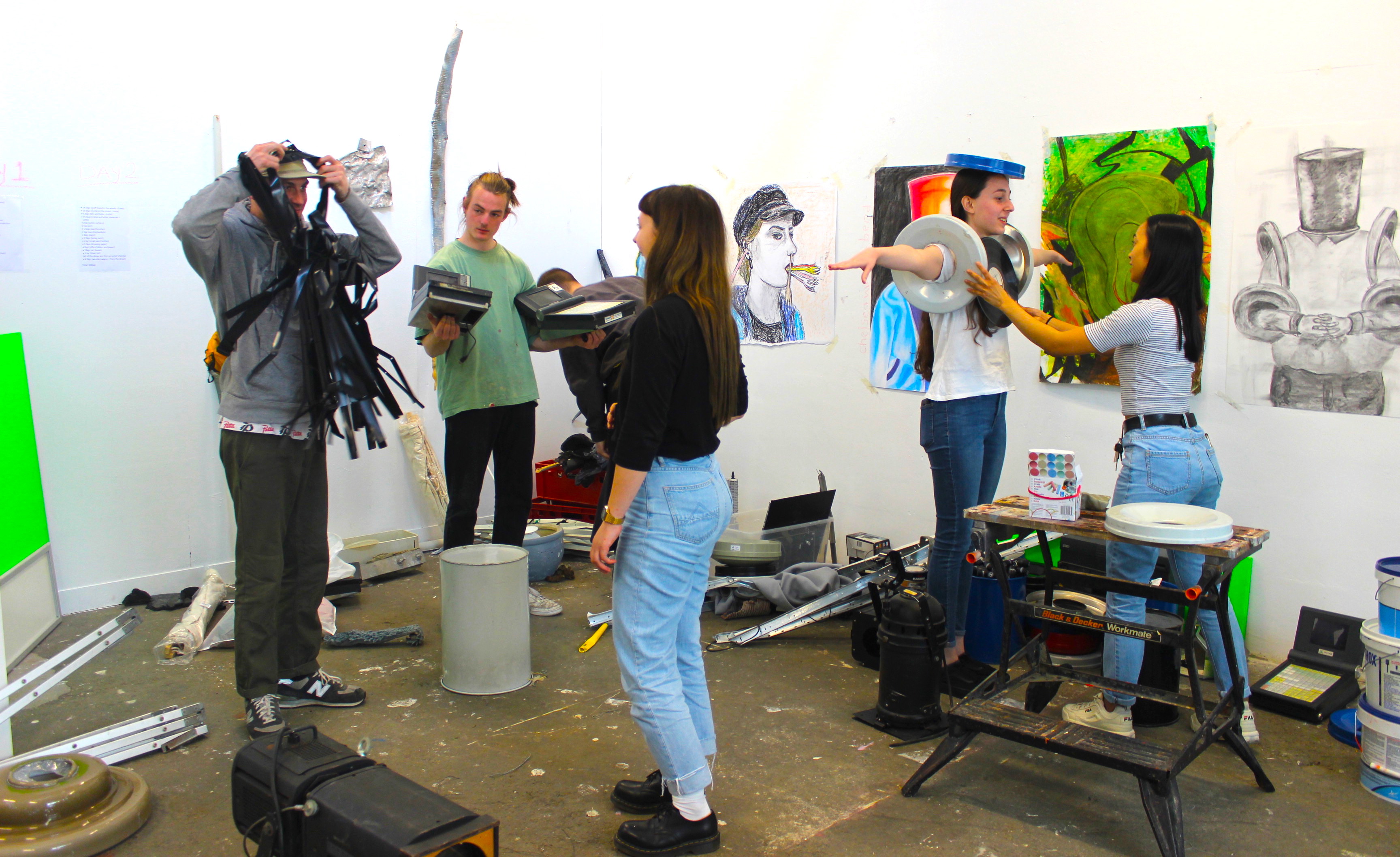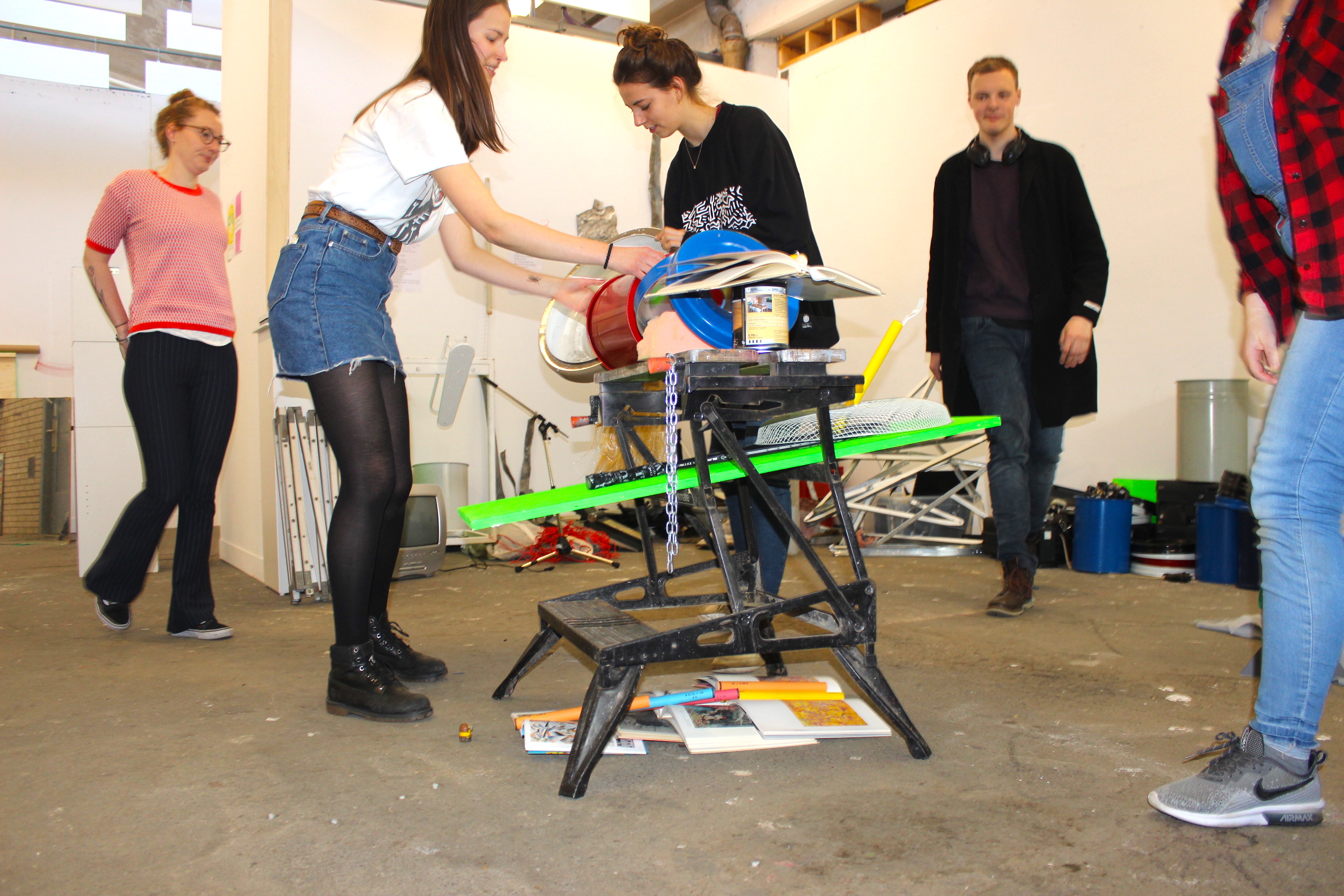 A Interactive Exhibition
2018
This was one-week exhibition at Tuub, were artist Angelina Kumar curated materials from the LDD stores and then invited 4 artists play with and expand their practice through incorporating the materials provided.
Moving installation by Jonathan Stavleu 
Installations by Sophie Spekle
Performance by Victor Crepsley
Performance by Johanna Talja
4 Elements Workshop
2018
A workshop for 1st first year fine art students. Within the surroundings of a forest the students were given only scissors and rope and in teams of four had to express the four elements.