LDD
Ecological / Circular / Sustainable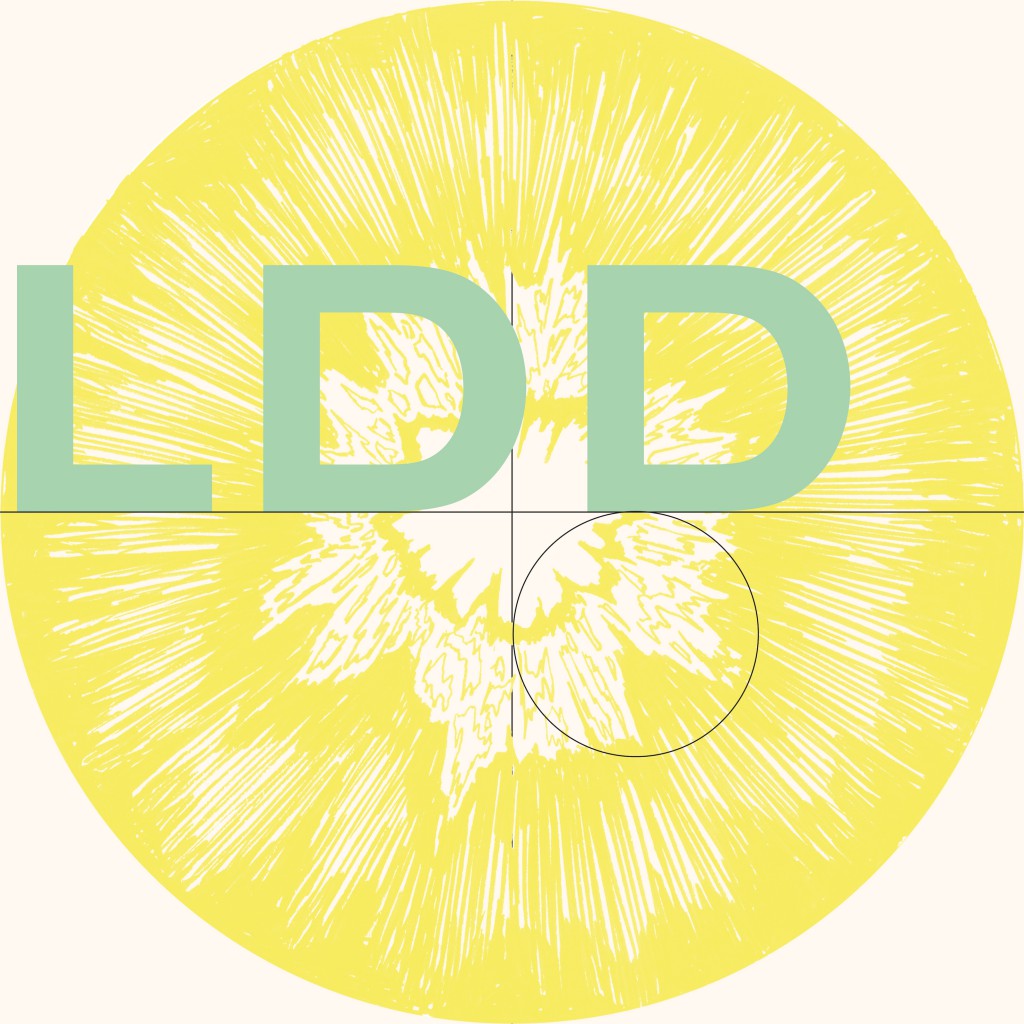 LUCRATIVE DUMSTER DIVES
2017 – till date
Lucrative Dumpster Dives is a socially engaged art project, based in the HKU University of the Arts and at De Nijverheid in Utrecht, Netherlands.
Through a series of art swap shops students, artists, creators and art institutions exchange their excess creative materials amongst each other. With this platform they are encouraged to engage and interact in an ecologically sustainable manner.
The LDD project is a series of swap shop offering reusable art supplies for artists and creators, the currency is through exchanges of excess materials. Members of the LDD community get access to a variety of unique reusable art supplies. The stores are also stocked with materials supplied by stakeholder such as IMPAKT, Bak, Het Klimaatmuseum, De Helling, IFFR and Centraal Museum Utrecht.
All the LDD  shops and all other art works made for LDD are constructed using excess or found material from surround areas.
The vision is to reduce the carbon footprint of the creative industry while providing supplies for artists based on the principles of zero-waste circular economy.
LDD's goal is to collaborate with likeminded artists, students, creators and art institutions that are interested in actively participating in ecological sustainability. Expanding the community internationally in order to create an ecological impact within the creative industry.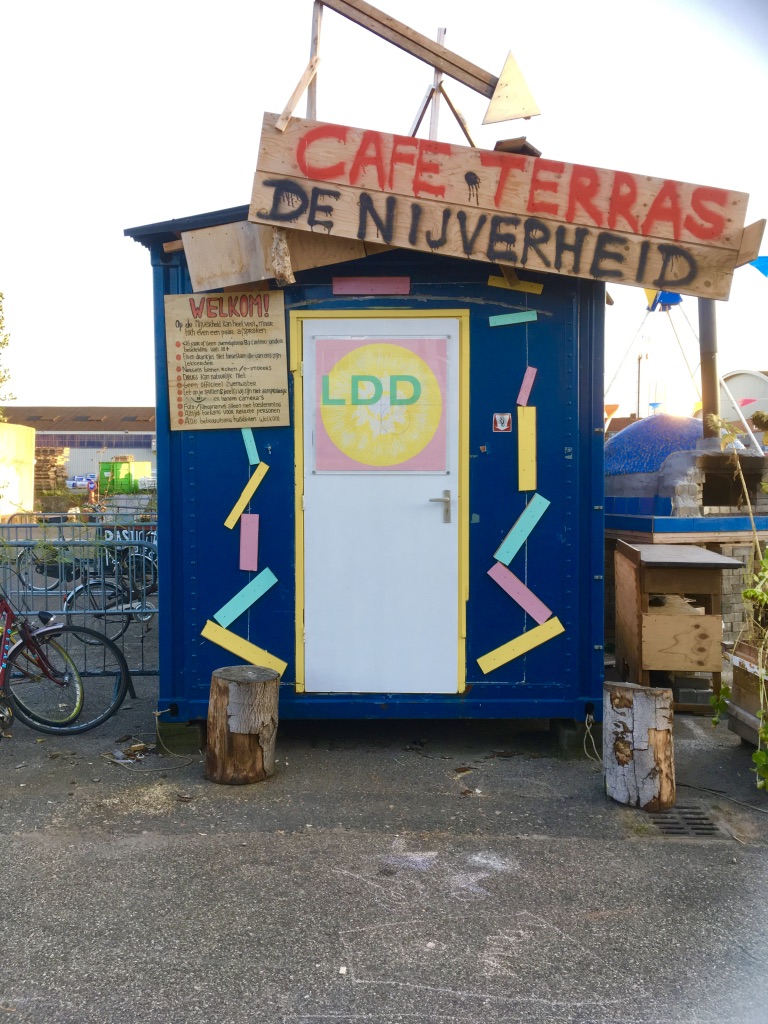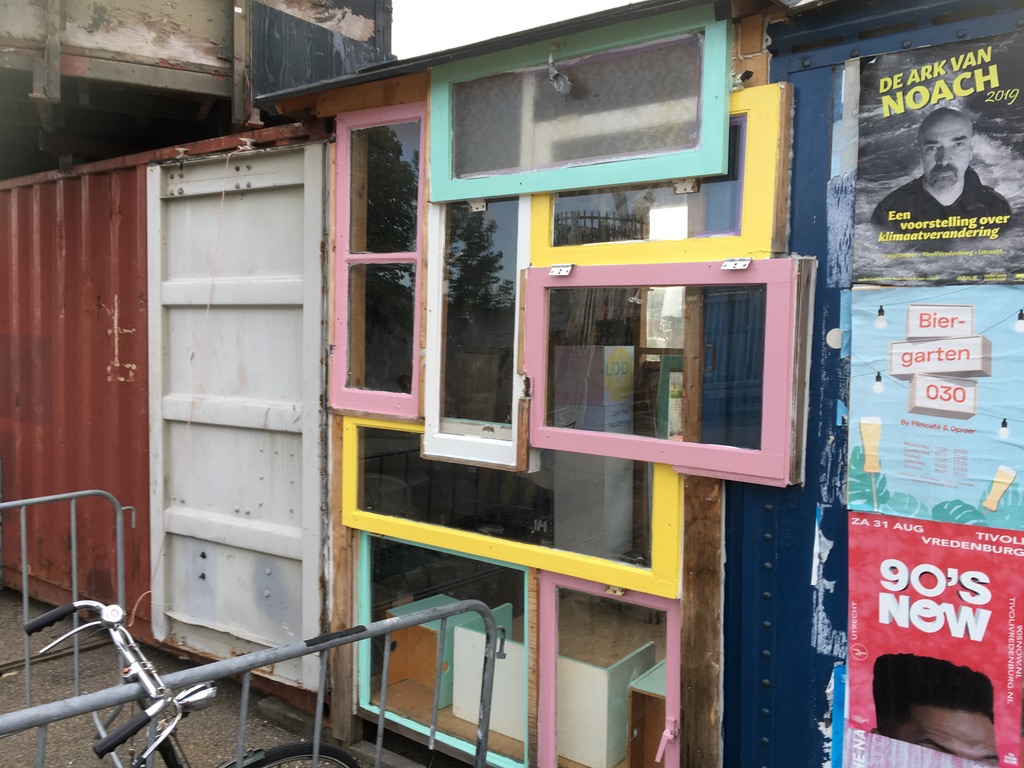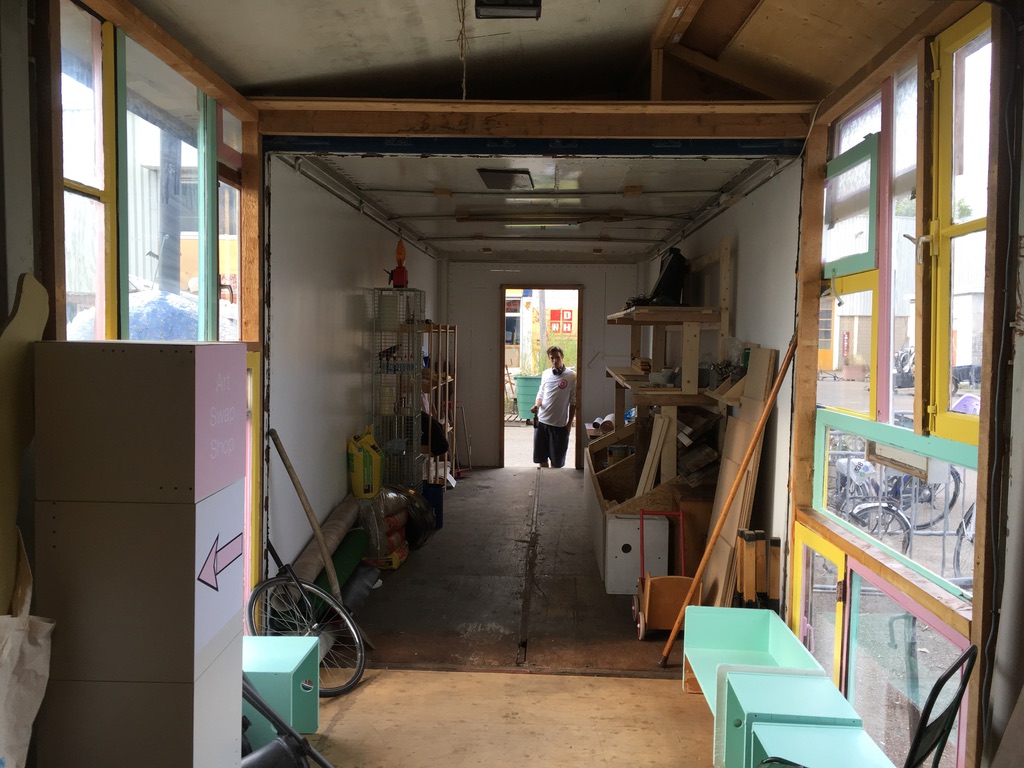 LDD store at De Nijverheid Utrecht Netherlands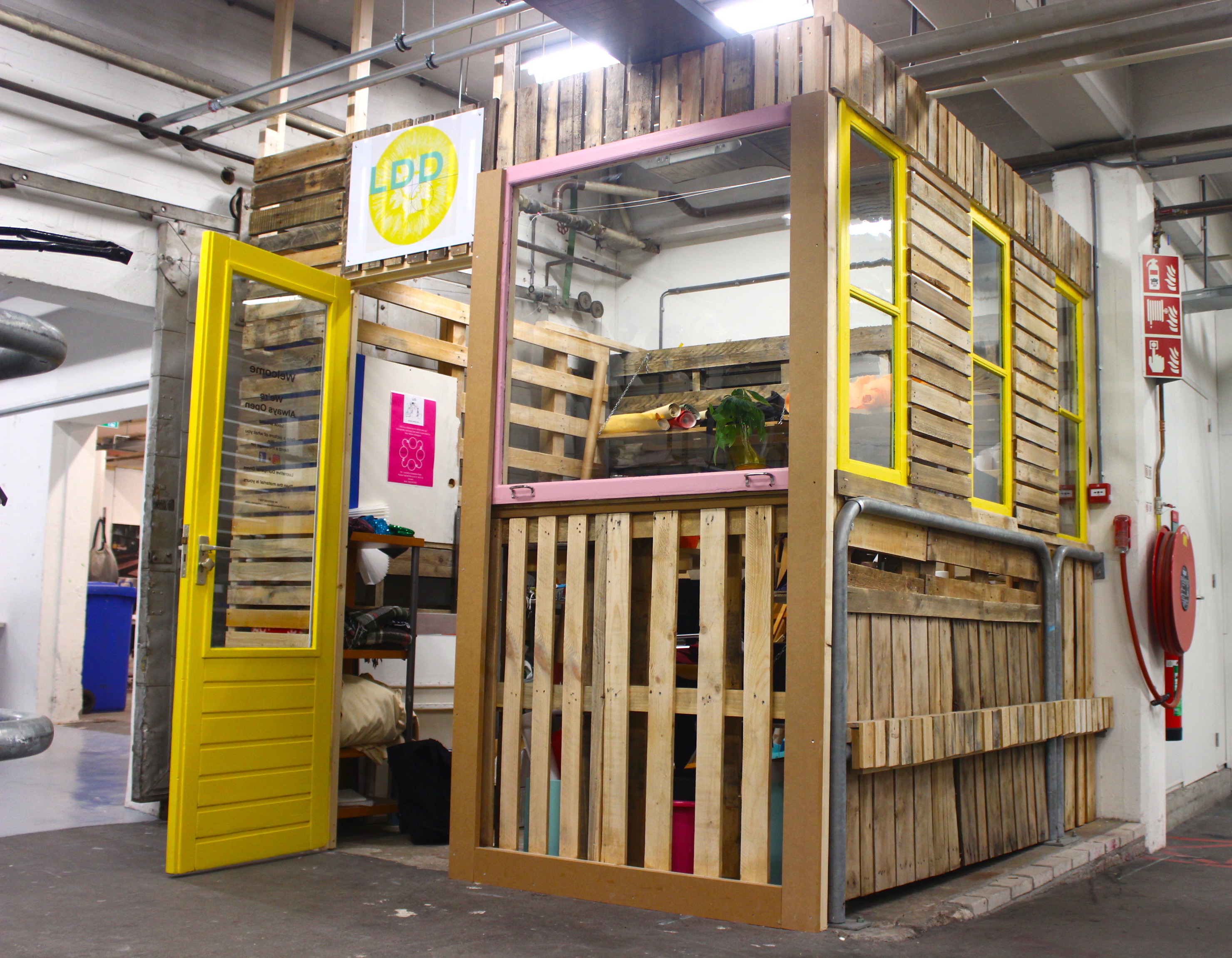 LDD at HKU Pastoe Fabriek Rotsoord 3, 3523 CL Utrecht, Netherlands.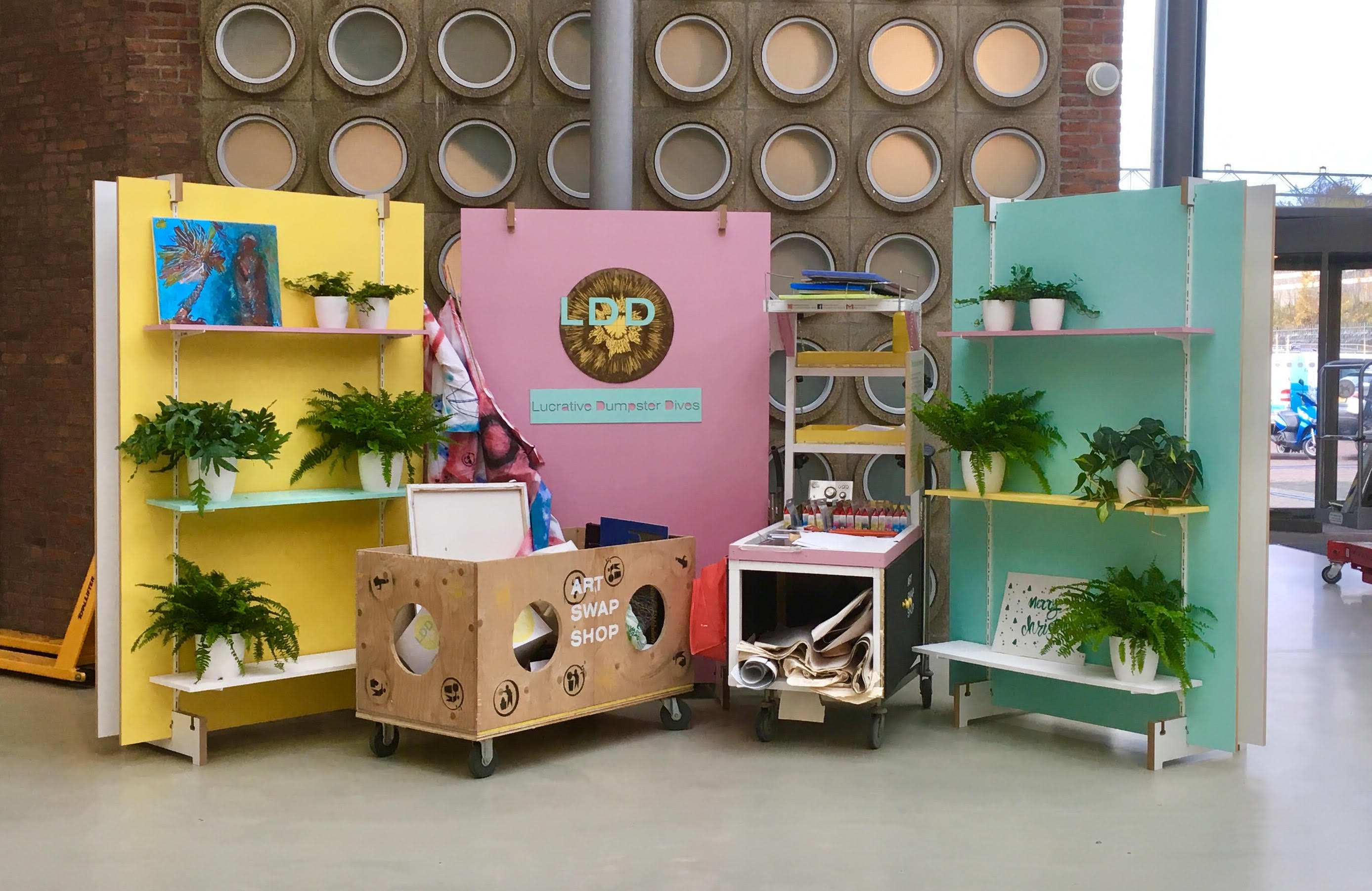 LDD at HKU Oudenoord 700, 3513 EX Utrecht, Netherlands.
Interview with students using LDD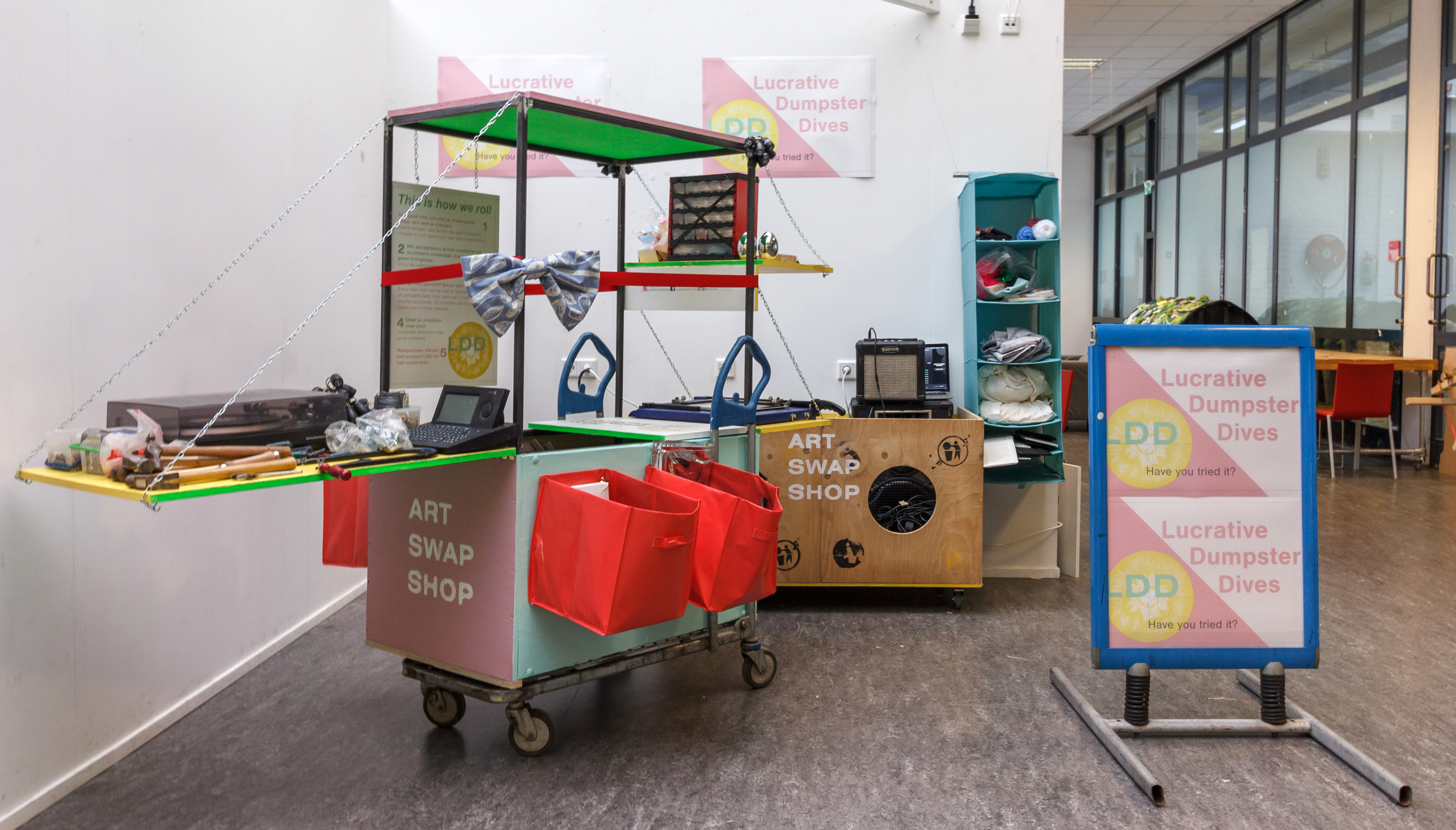 LDD at HKU Ina Boudier-Bakkerlaan 50, 3582 VA Utrecht, Netherlands.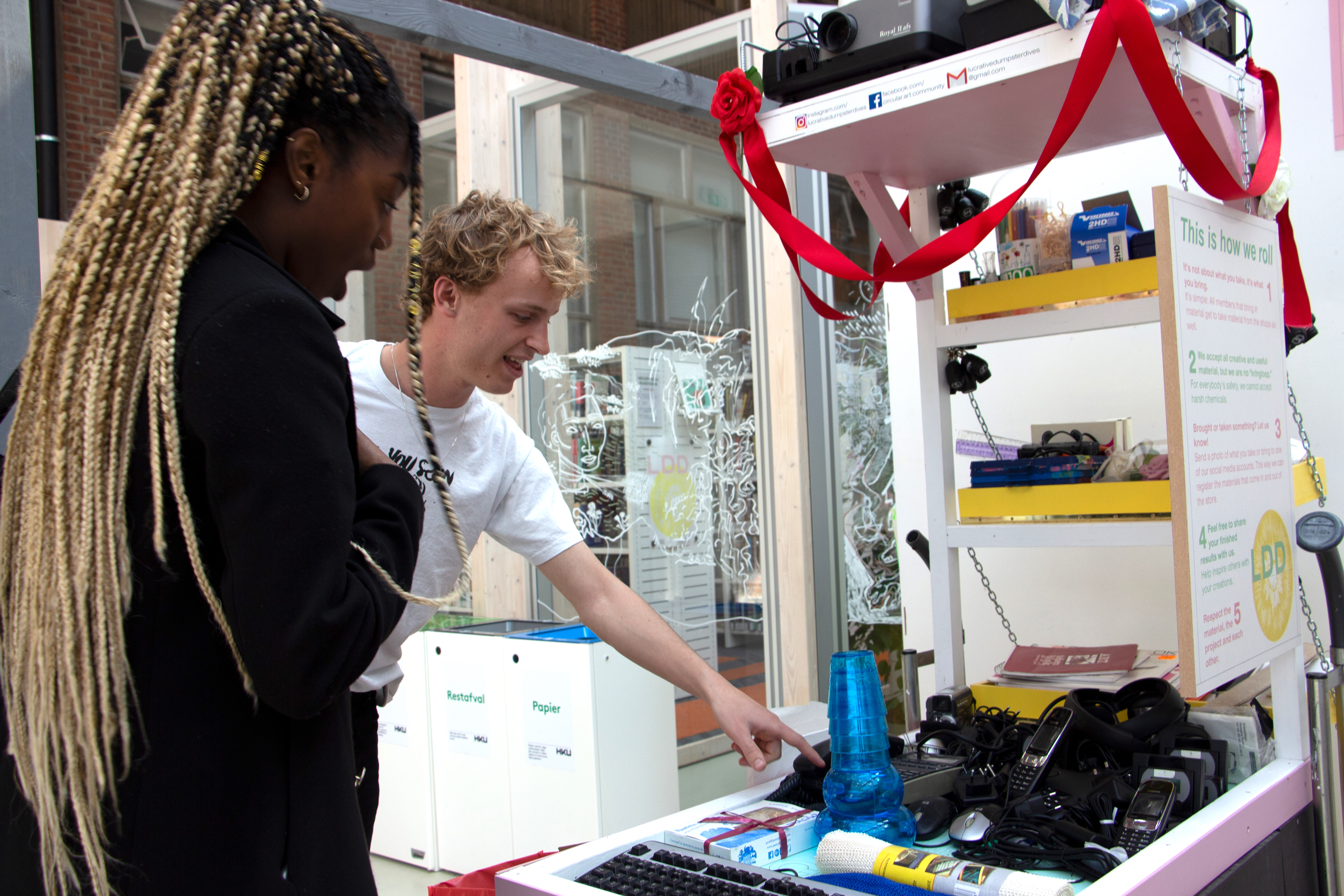 Workshops and seminars for arts education about ecological sustainability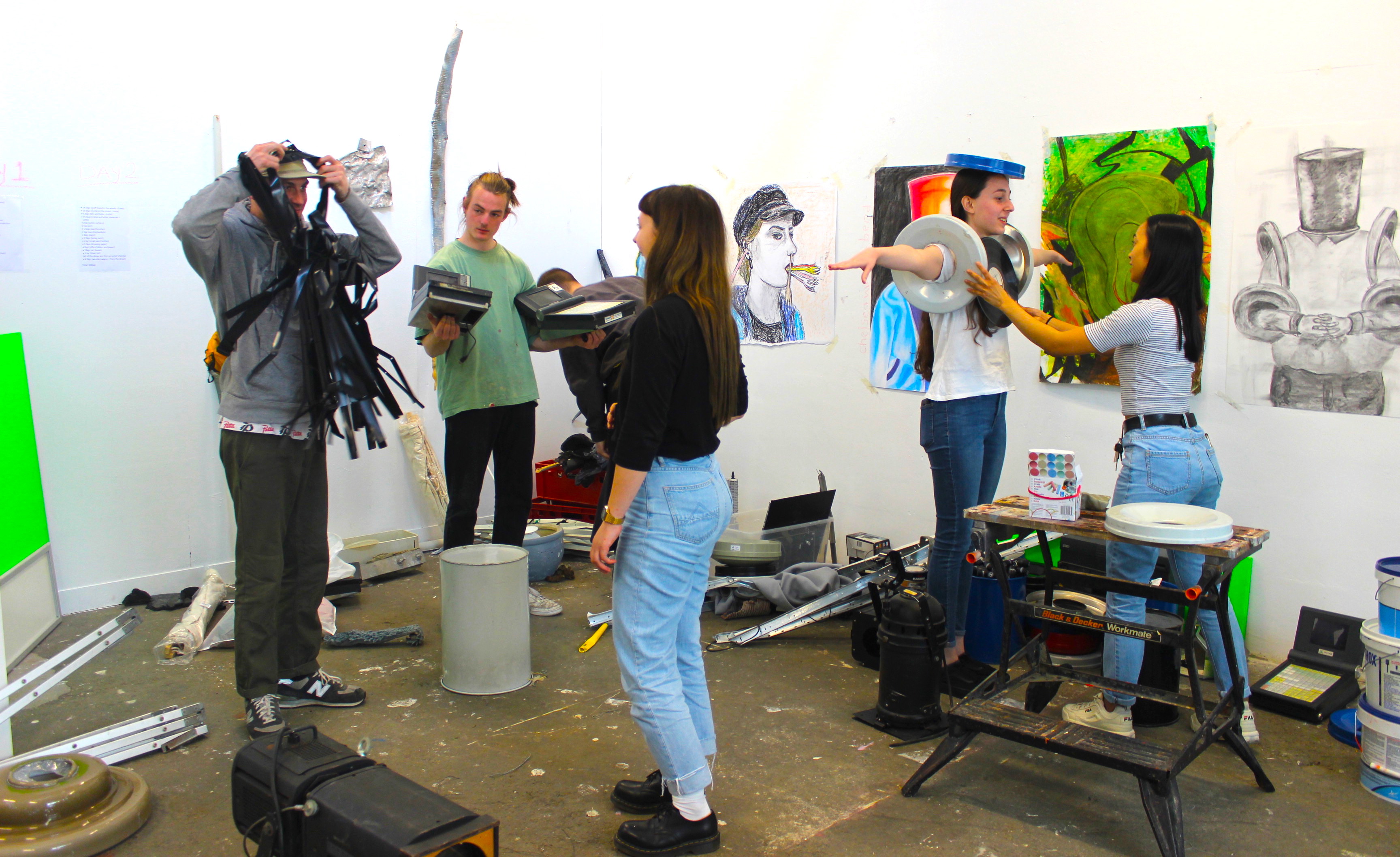 Along with workshops and seminars exploring ecological sustainability art students use the LDD swap shops to practice and corporate ecological sustainability on a practical level. Through on going interactive happenings, events, classes, internship programs and social media platforms the project is expanding.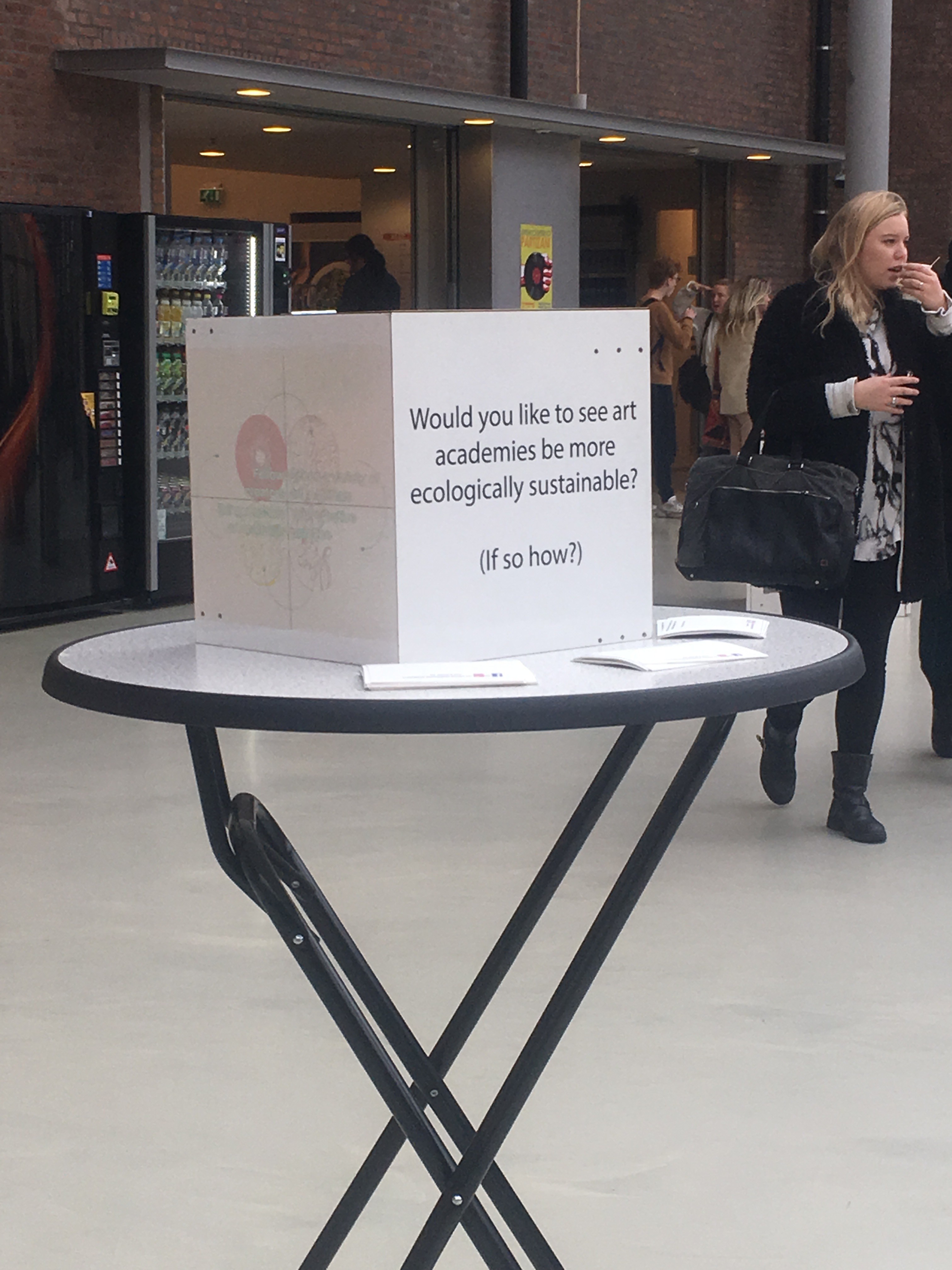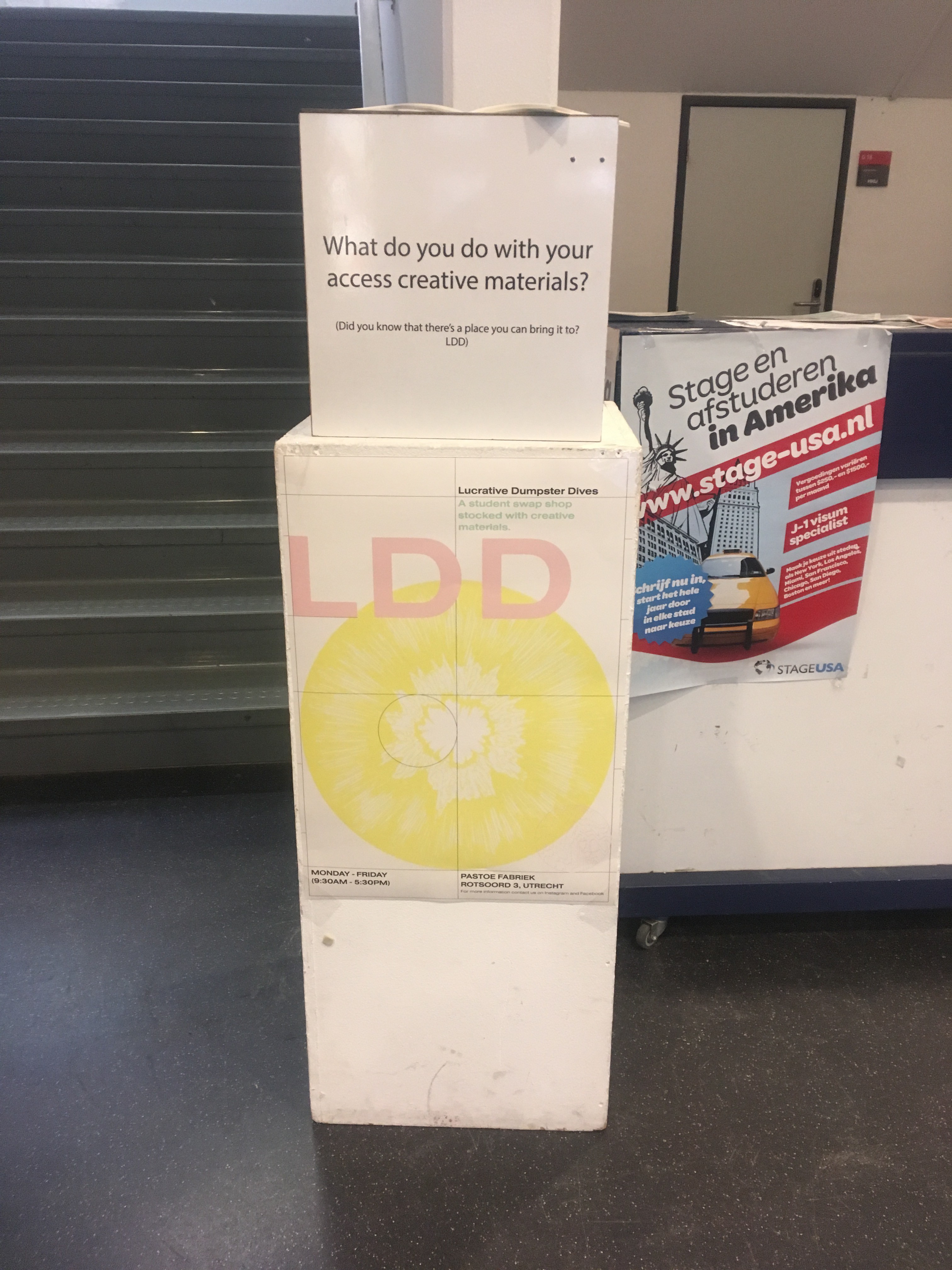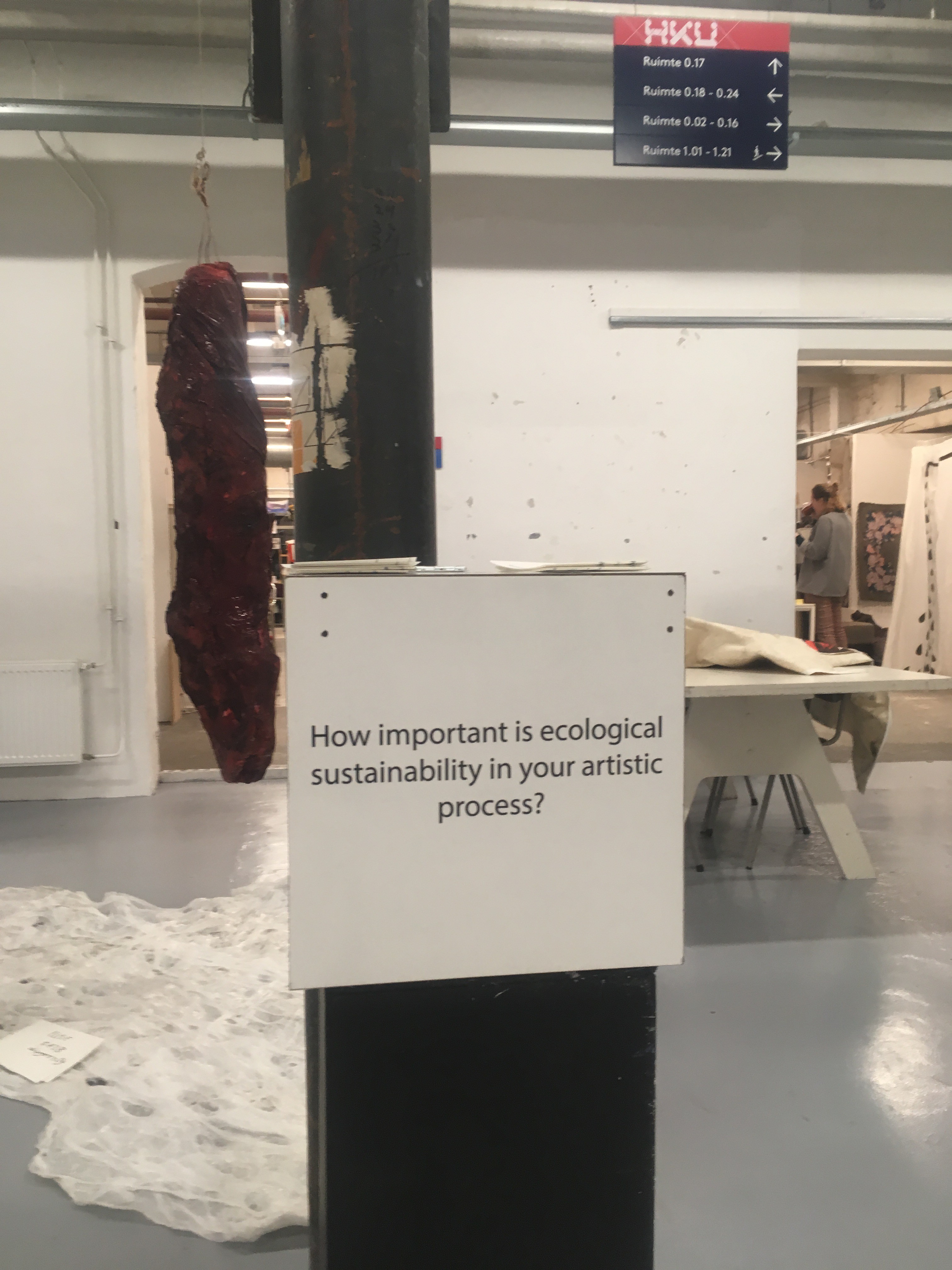 Part of the research process was to place question boxes at each of the HKU locations.  Collecting feedback and instigating discussion about the students and the art academy's actions or non-actions around ecological sustainability.
These were the questions asked:
1. Would you like to see art academies be more ecologically sustainable? If so how?
2. How important is ecological sustainability in your artistic process?
3. What do you do with your excess creative materials?
For more information
Visit our facebook and instagram pages