Projects
Collaborations/ Ecological / Circular / Sustainable /Education
Mycelium & Cigarettes
2023
A research project in collaboration with Angelina Kumar and Studio Cartier to experiment with mycelium and cigarettes to create a new circular and bio creative medium. Angelina Kumar is also explore this further during her 6 month residency at the Power House at
RAUM
Utrecht.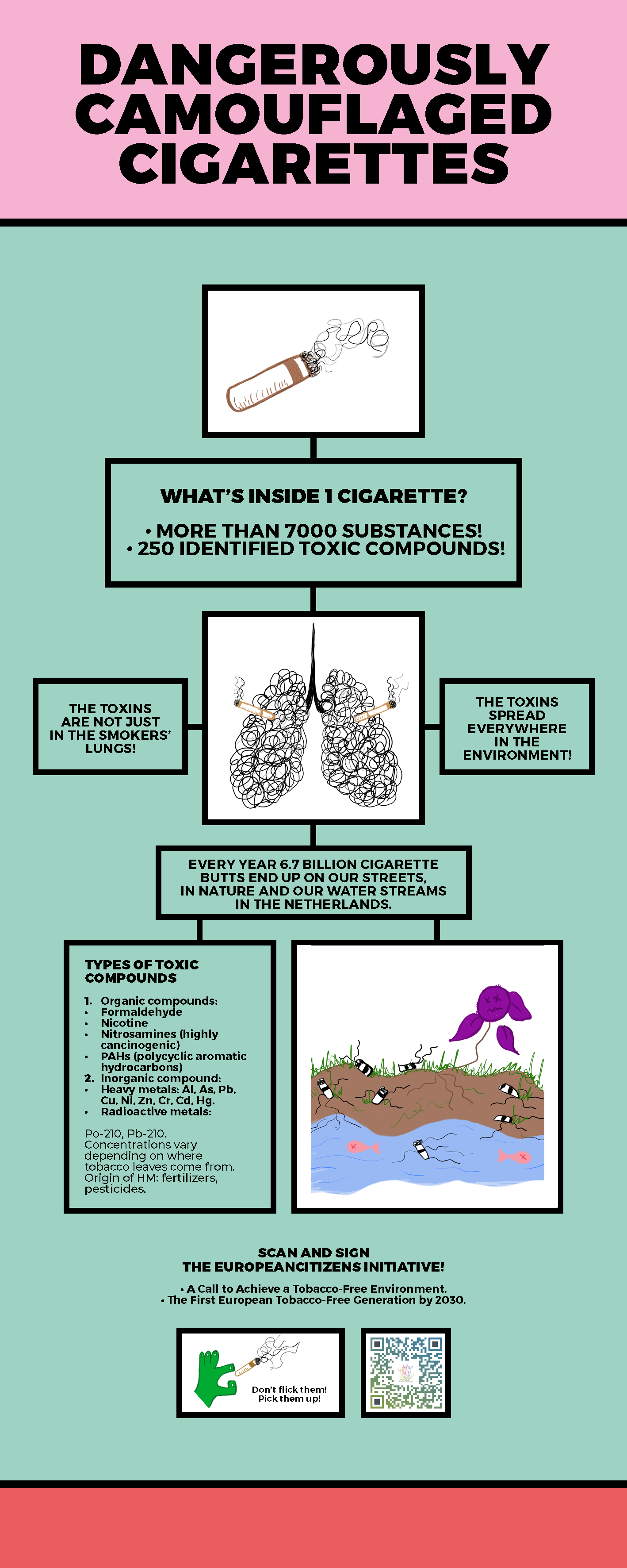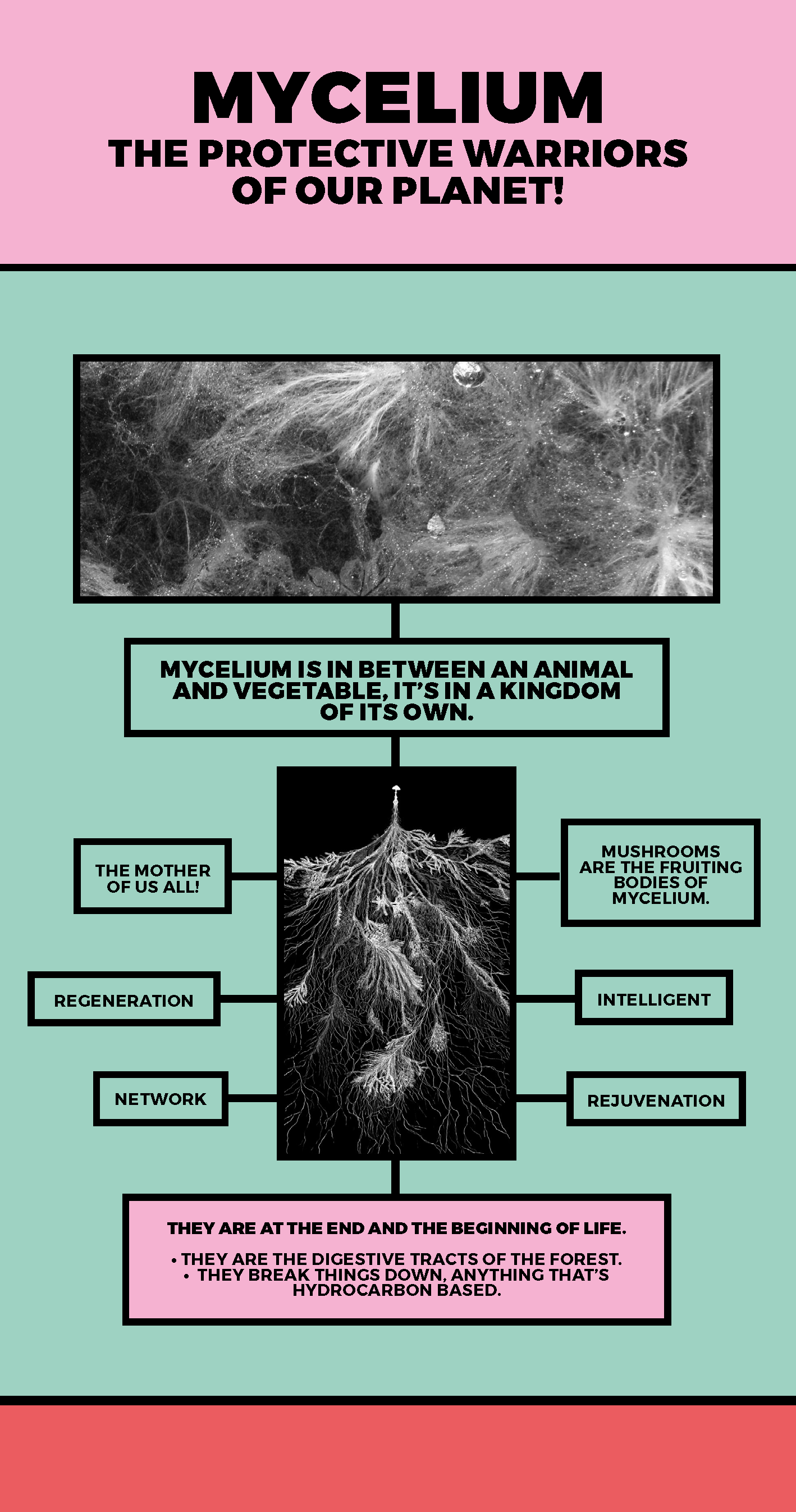 Inspiratie Boom
June – Dec 2022
A collaborative project with Angelina Kumar and designers Andy Cartier, Rosa Hämäläinen, 
Wies van Lieshout and Laila Kestem. To make a 'Inspiratie Boom' out of bio based materials and bio waste materials for Waterschap Hollandse Delta, Ridderkerk, South Holland, Netherlands. 
May – Dec 2022
A collaborative project with Angelina Kumar and Mustafa ŞİMŞEKLER
In the 21st century technology is ingrained into every part of our lives, and it impacts and shapes who we are. This is even more so with children and how they grow and develop. We also live in a linear economy where electronics are disposed of frequently due to consumerist behaviour and a lack of value and attention given towards where and how these electronics are made. The effect of this consumerist behaviour negatively spills over into our planet and how future generations will live. It is for this reason that Mustafa and Angelina have combined their skills to research and create a program that addresses these issues while equipping the future generation with the skills to transform perspectives and navigate their behaviour towards technology.
Want Utrecht Die Is Jarig en de Vlaggen Hangen Uit
July – Oct 2022
This is a project devised by Kunstliefde for the celebration of Utrecht 900 years of city rights.
In ten Utrecht neighbourhoods, an artist, seamstress and the local residents conceived and made a neighbourhood banner using waste fabric. The ten banners together form a special and personal portrait of the city.
The art flags are on display in the main hall of the Stadskantoor Utrecht until the end of December 2022.
Guṇá
Oct – Nov 2021
In 2021 Angelina Kumar, did an art residency at De Voorkamer in Utrecht NL, where she created a series of workshops with the concept of Guna. Guna, a Sanskrit word, was chosen to give the participants, who were asylum seekers, an opening to express parts of their culture and stories with each other. Zines, artworks, paintings, and drawings were created together and accumulated into a book. This book offers its readers a view into the heritages, struggles and characteristics of these participants.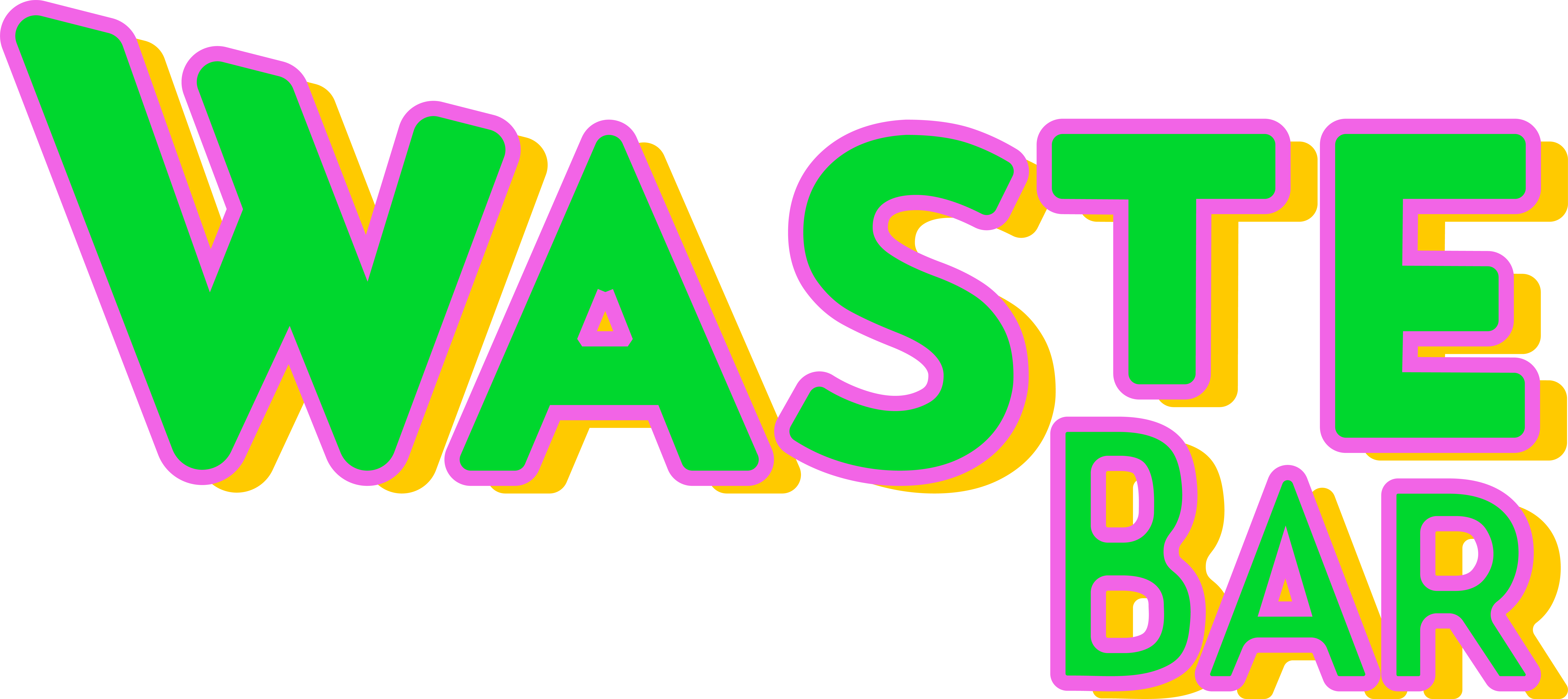 January 2022 – To Date
A collaborative project with the LA LA Foundation in Utrecht, Netherlands
At the WasteBar you can get a drink or a snack and pay with litter, such as cans and cigarette butts. Because litter has (circular) value. We turn the waste into new raw materials for products. We are currently looking at how cigarette butts can be biologically degraded or how we can make a usable plastic or textile from them. This is how we complete the circle. At the WasteBar you can experience what the future looks like.
Angelina Kumar conducted research together with students from HKU and in collaboration with Lab Pastoe into the recycling potential of cigarette butts. During this research, Angelina discovered that the mycelium of certain mushrooms can be "trained" to feed on cigarette butts. Graduating artist Vivian Erdtsieck created forms in which the public can add their own cigarette butts. As the mycelium grows towards the cigarettes, interesting patterns emerge and the audience experiences the effect.
Results of the research in both up-cycling and down-cycling possibilities of litter are exhibited at the WasteHub. Located at Westplein 1001 Utrecht.
Website: https://wastebar.nl/
THE CREATIVE PLAYGROUND
2020 – To date
Lucrative Dumpster Dives and Perron West are collaborating to inspire social and sustainable values by connecting people through art and culture in Lombok and Utrecht. In the summer of 2020, we will start the ongoing public art program in the Westplein, known as The Golden Location.
The cute and functional train wagon, open-air space and onsite LDD working space will be available for artists and makers. Artists are encouraged to experiment and engage with the neighbourhood by, including them in the creative process. All creative initiatives will be showcased and expanded upon by the local residents, creating space for the artistic ventures to evolve and transform at Westplein. This will also be accessible to and enjoyed by the 30,000 people who pass by on a daily basis.
Location Address: Westplein 1001, Utrecht, Netherlands
Website: http://thecreativeplayground.eu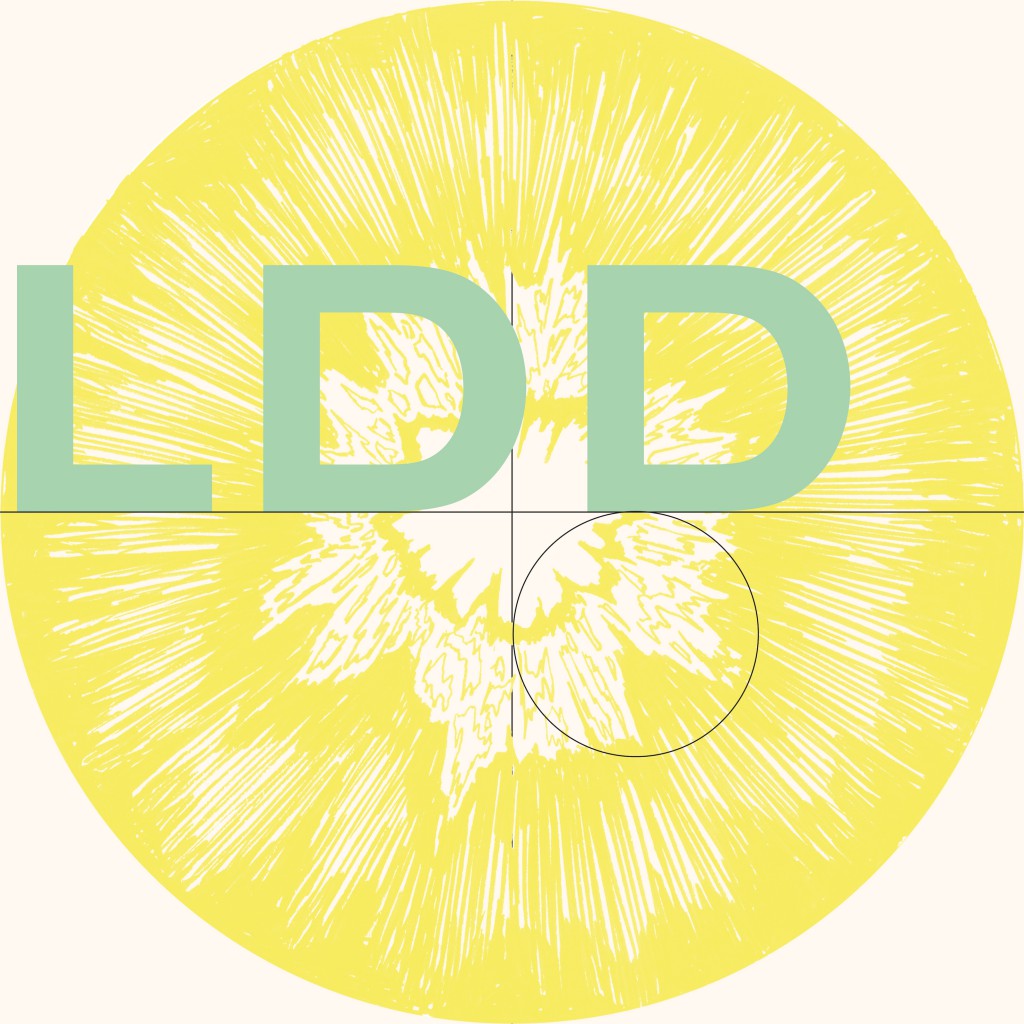 LUCRATIVE DUMPSTER DIVES
2017 – till date
Lucrative Dumpster Dives (LDD) is a cultural foundation developed to connect and inspire organisations and artists alike to create a sustainable and circular art and culture sector.
Bring circularity and sustainability from within the arts to make a positive impact in society. By walking the walk of practical engagements, we aim to inspire and transform the art and cultural sector with long-term behaviour change and a mindset towards sustainability.
We enact and facilitate projects and activities that motivate positive change for social, sustainable and circular issues.
LDD has set up a series of stores that offer rest materials to artists, makers, students and festivals. We coordinate and curate a broad range of initiatives, such as but not limited to: cultural events, workshops and exhibitions.
For more information please visit the LDD Website: http://lucrativedumpsterdives.nl/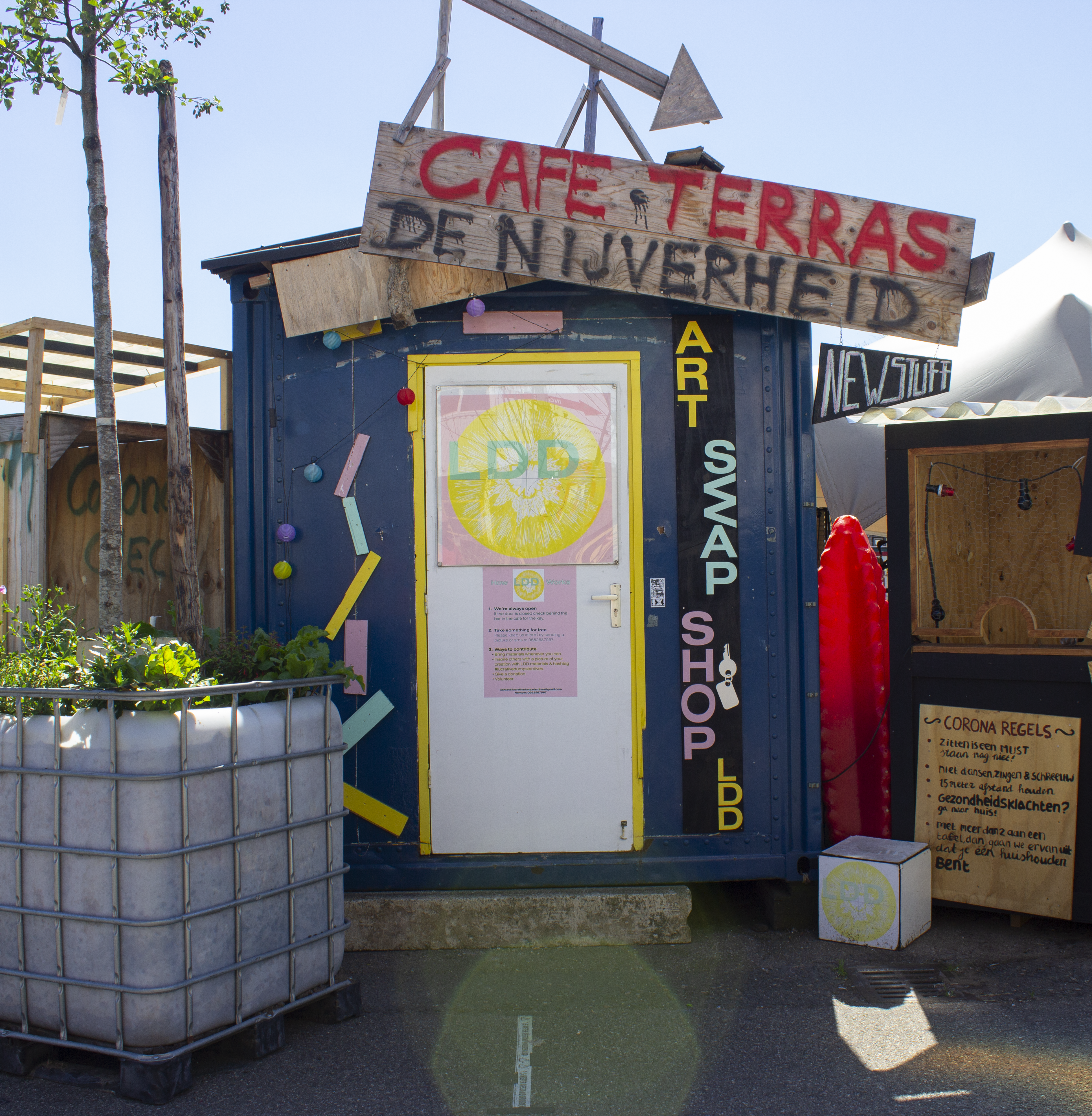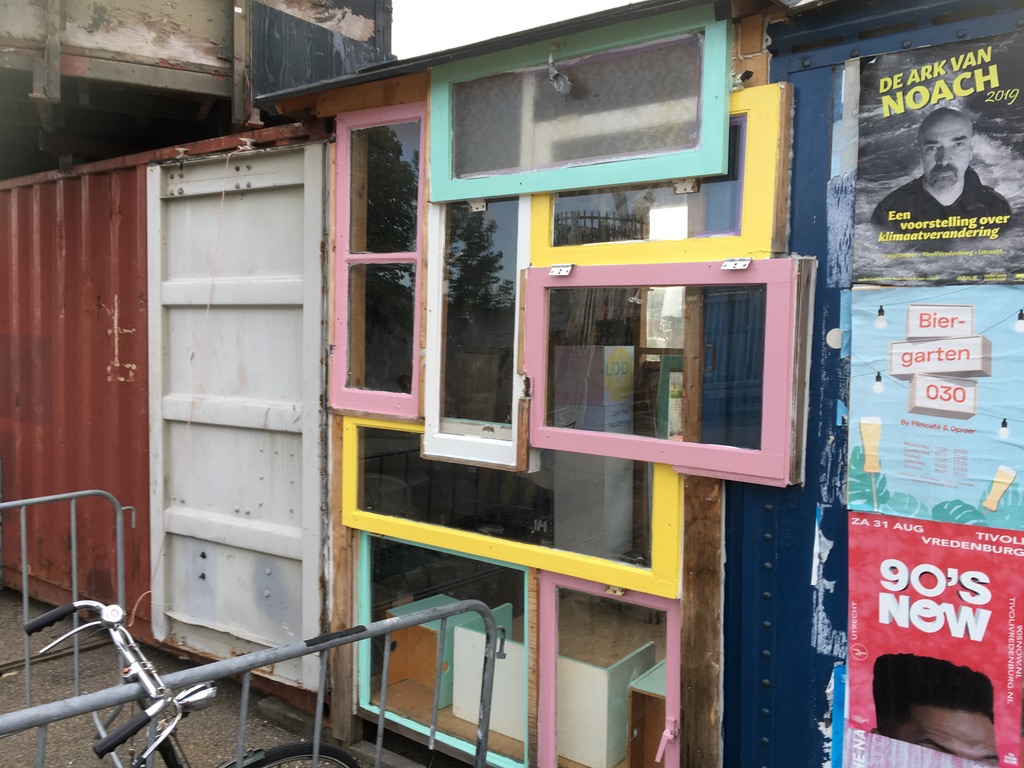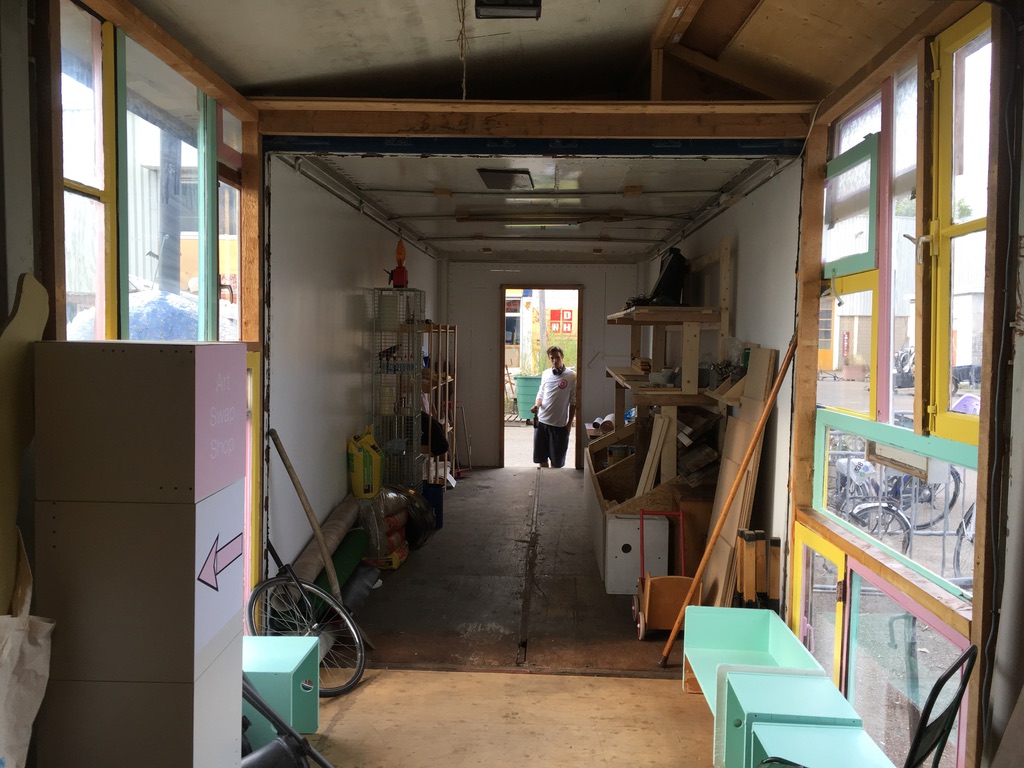 LDD store at De Nijverheid Utrecht Netherlands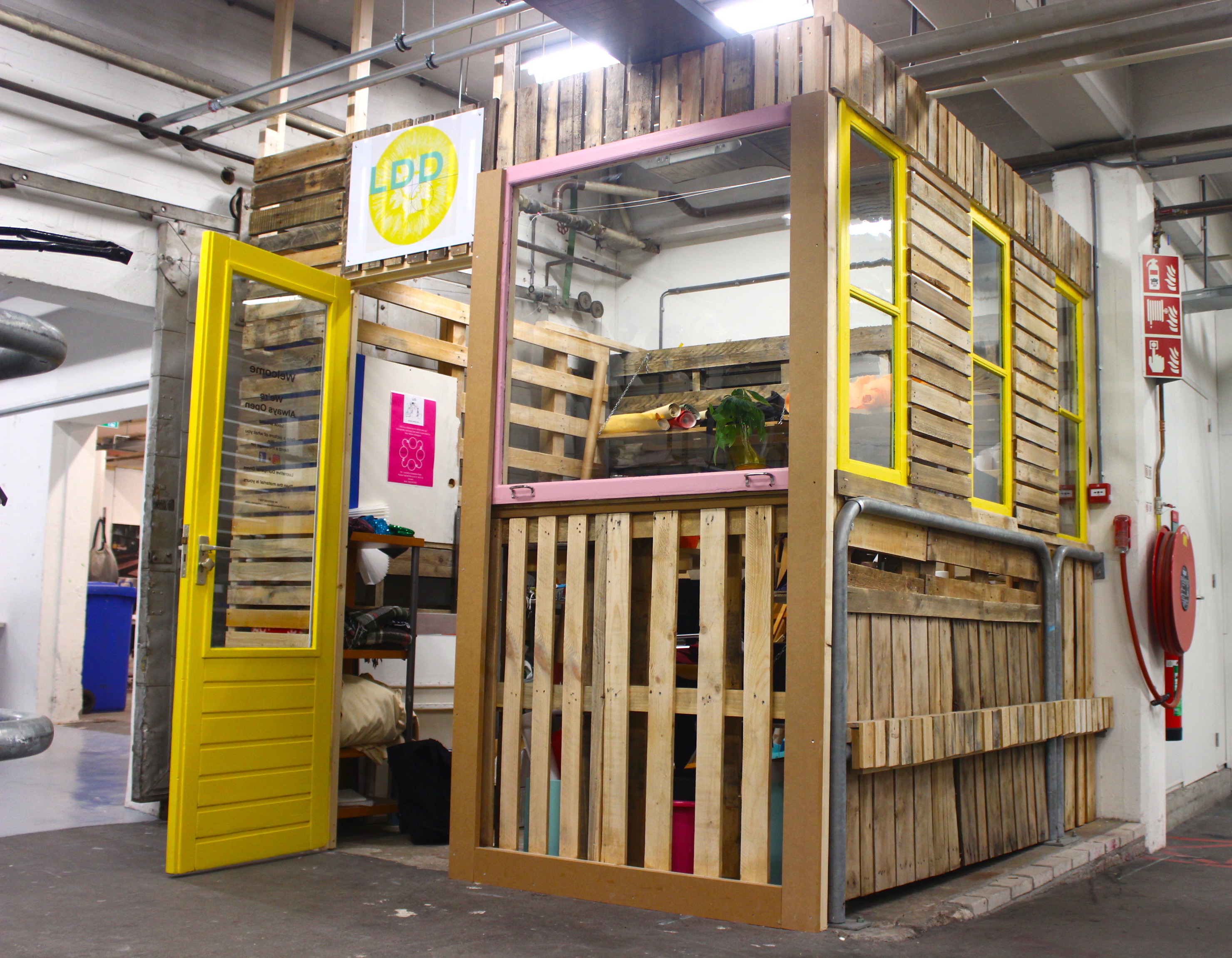 LDD at HKU Pastoe Fabriek Rotsoord 3, 3523 CL Utrecht, Netherlands.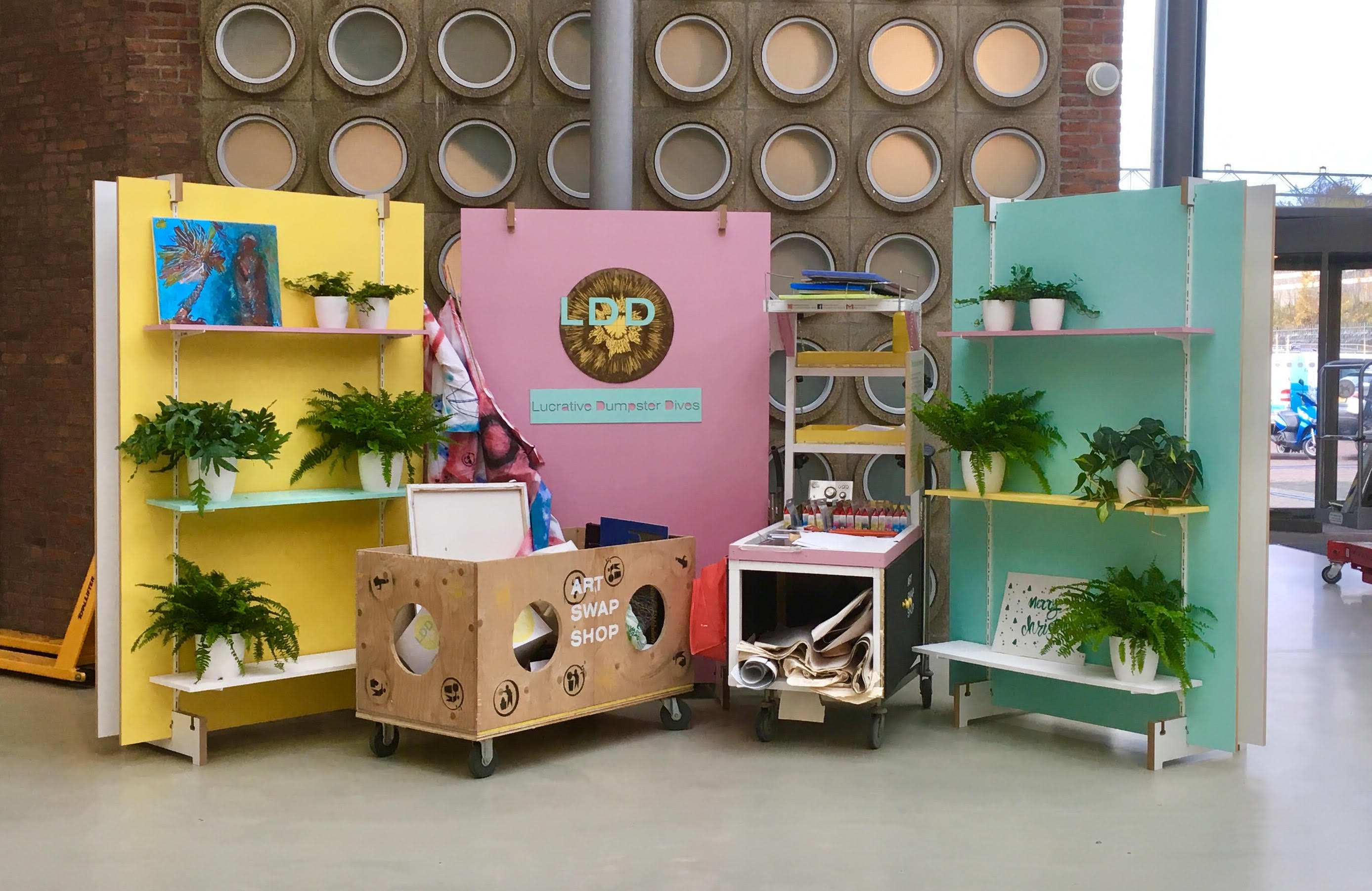 LDD at HKU Oudenoord 700, 3513 EX Utrecht, Netherlands.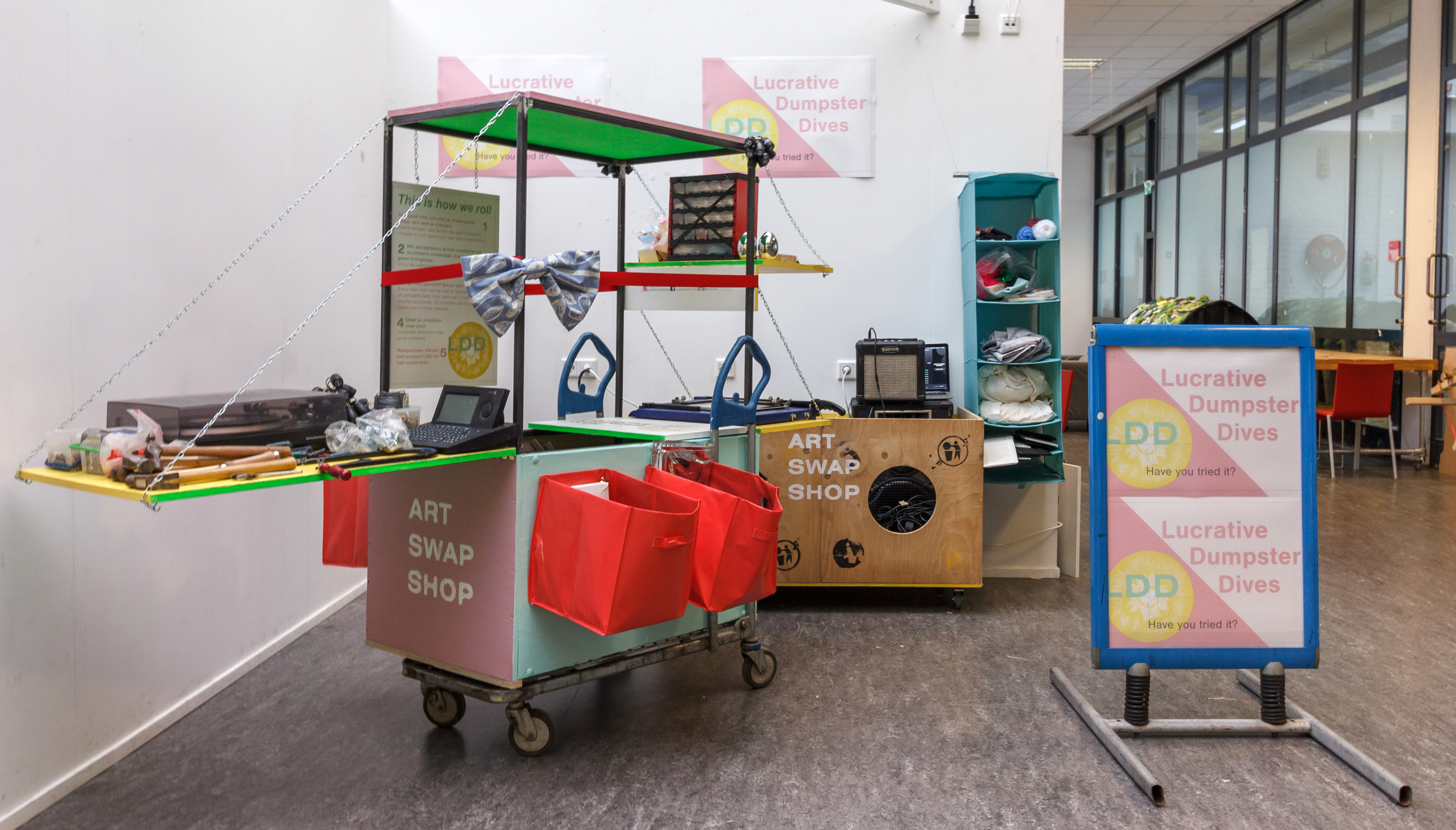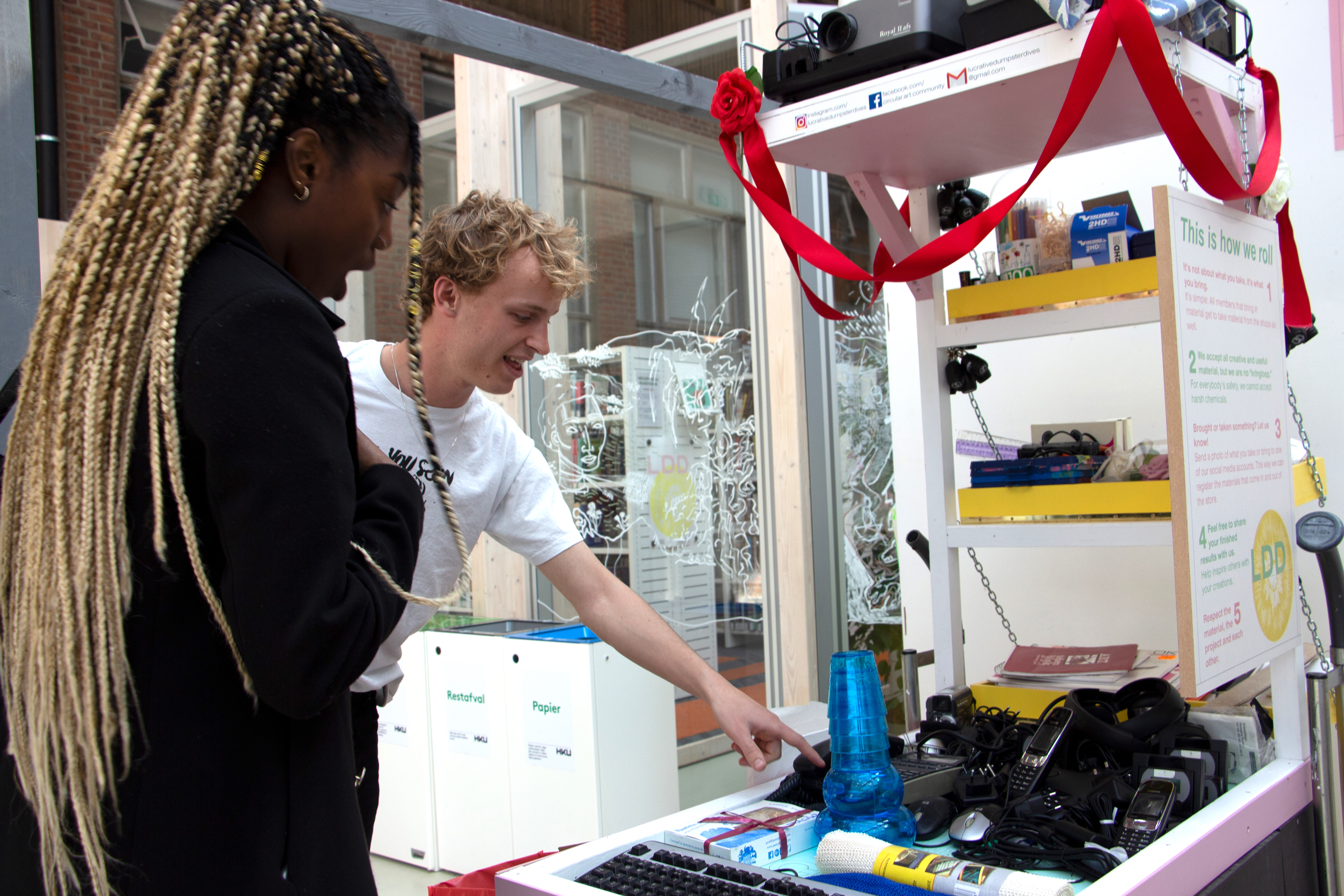 LDD at HKU Ina Boudier-Bakkerlaan 50, 3582 VA Utrecht, Netherlands.
Interview with students using LDD
For more information
Visit our facebook and instagram pages