Engaged/Public Art
Videos and Descriptions
Exhibtion with Het Klimaatmuseum at the Central Station in Utrecht Netherlands. 
Artwork collaboration with Jur de Vries
The idea of creating, Bob and Bits, came with using the analogy of a claw machine game. Bob as an artist, is surround by wealth of art, which essentially is made up of materials that he could very well use in his own creative practice. But there is a disconnect within this art game and that's what is being questioned with the Bob & Bits artwork.
During the making process of Bob and Bits the ideology of repurposing materials was constantly and consciously incorporated as much as possible. It took looking in different places to get materials, such as the kringloop, instead of just buy things brand new, but it was amazing to see the variety of materials available that could be reused.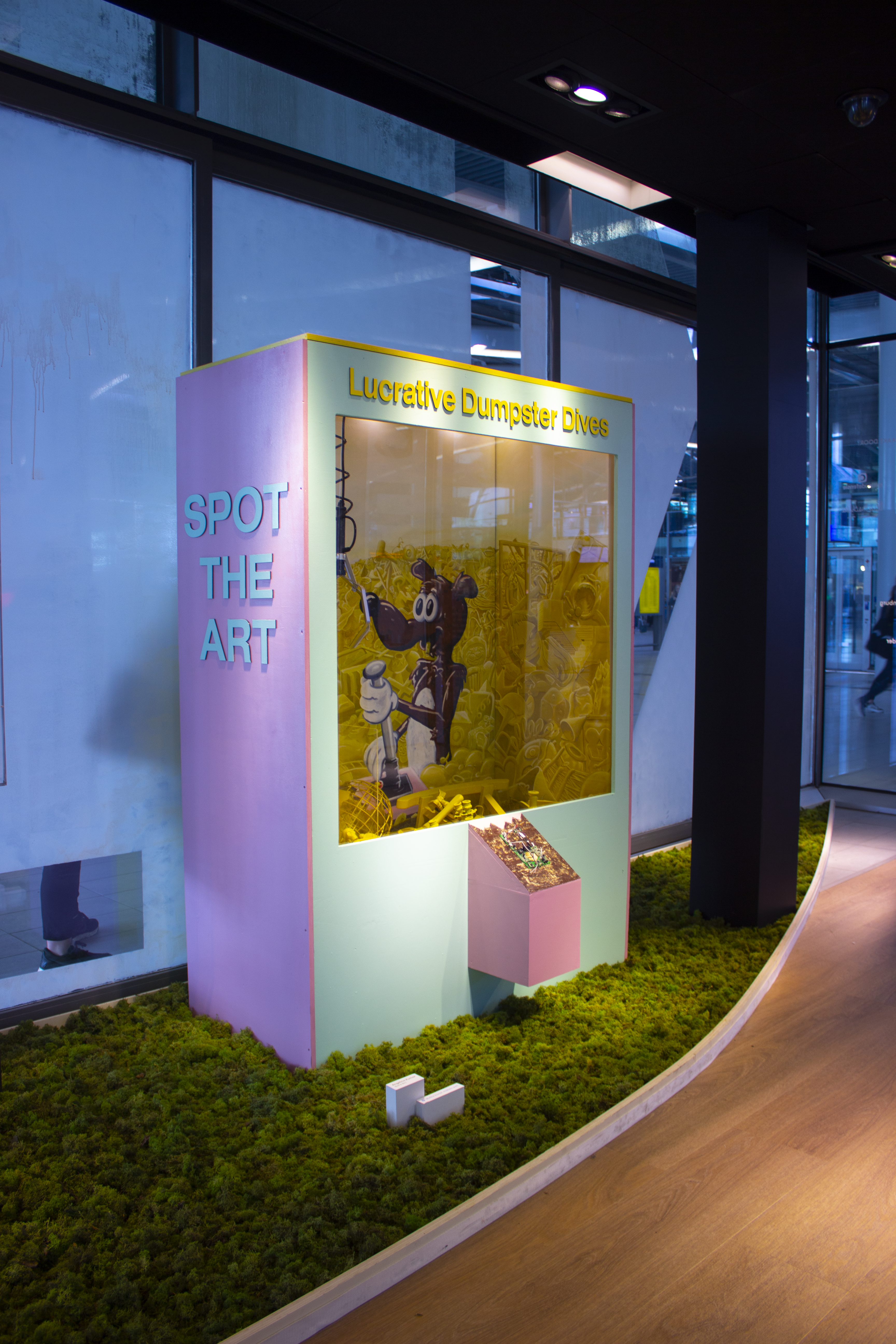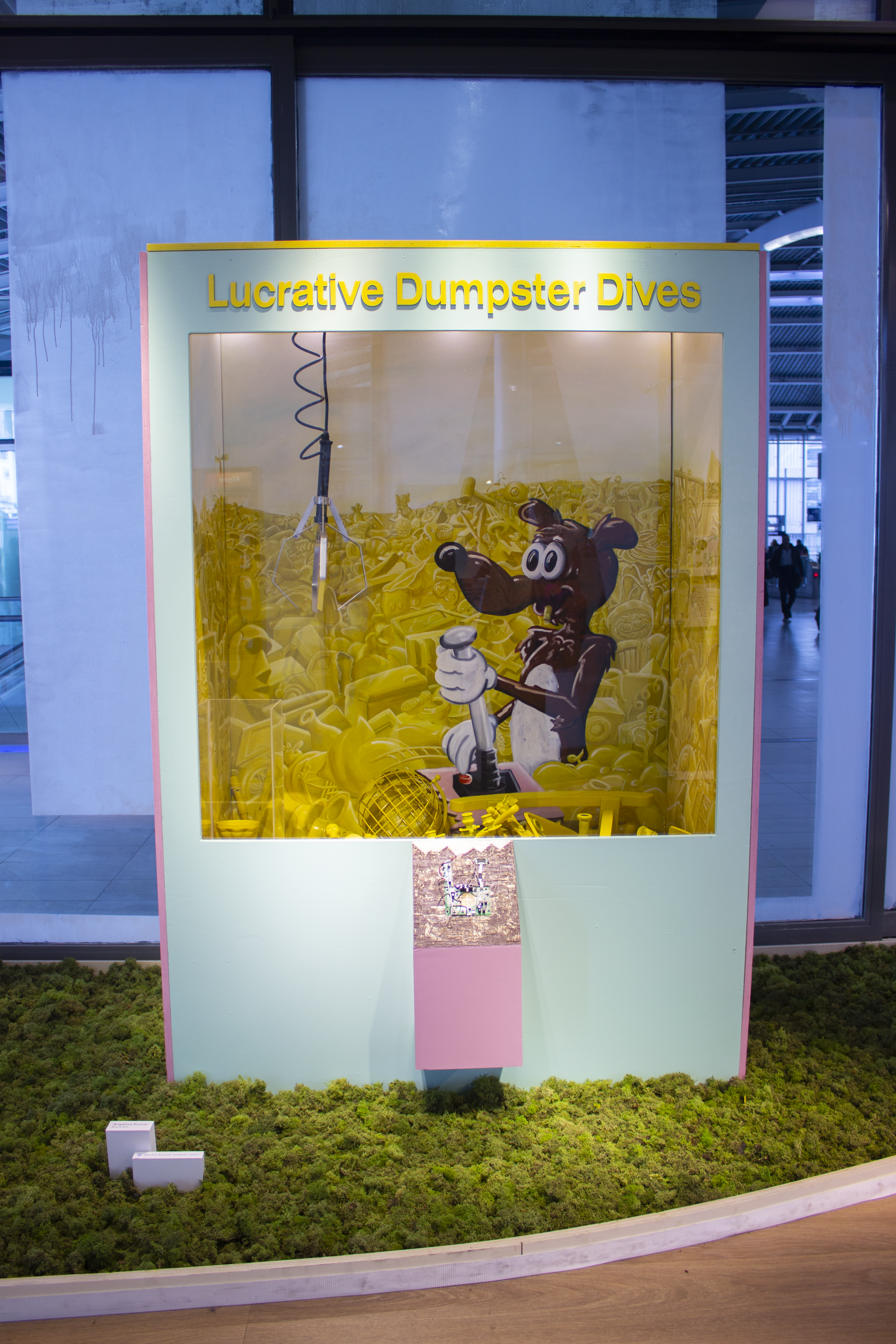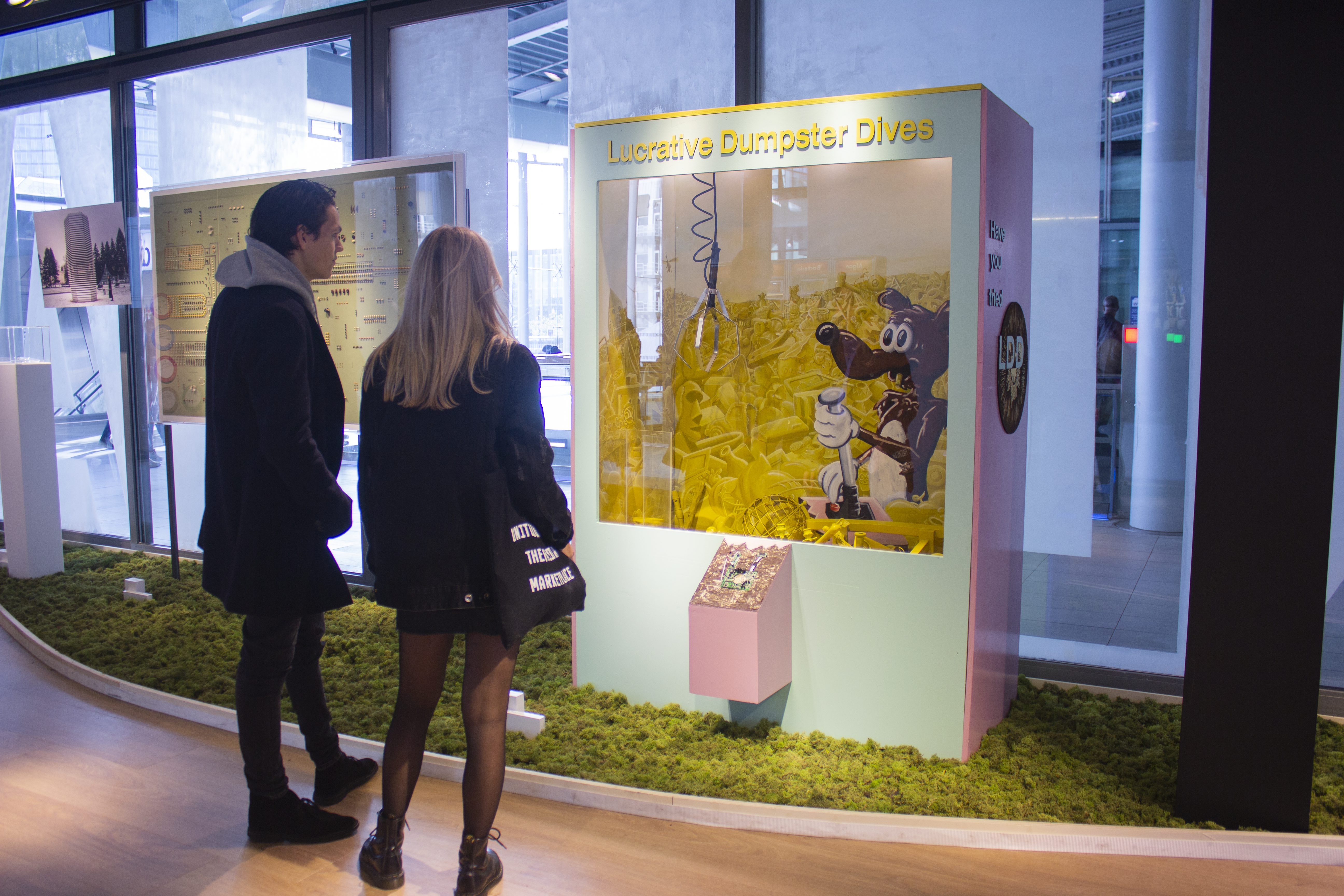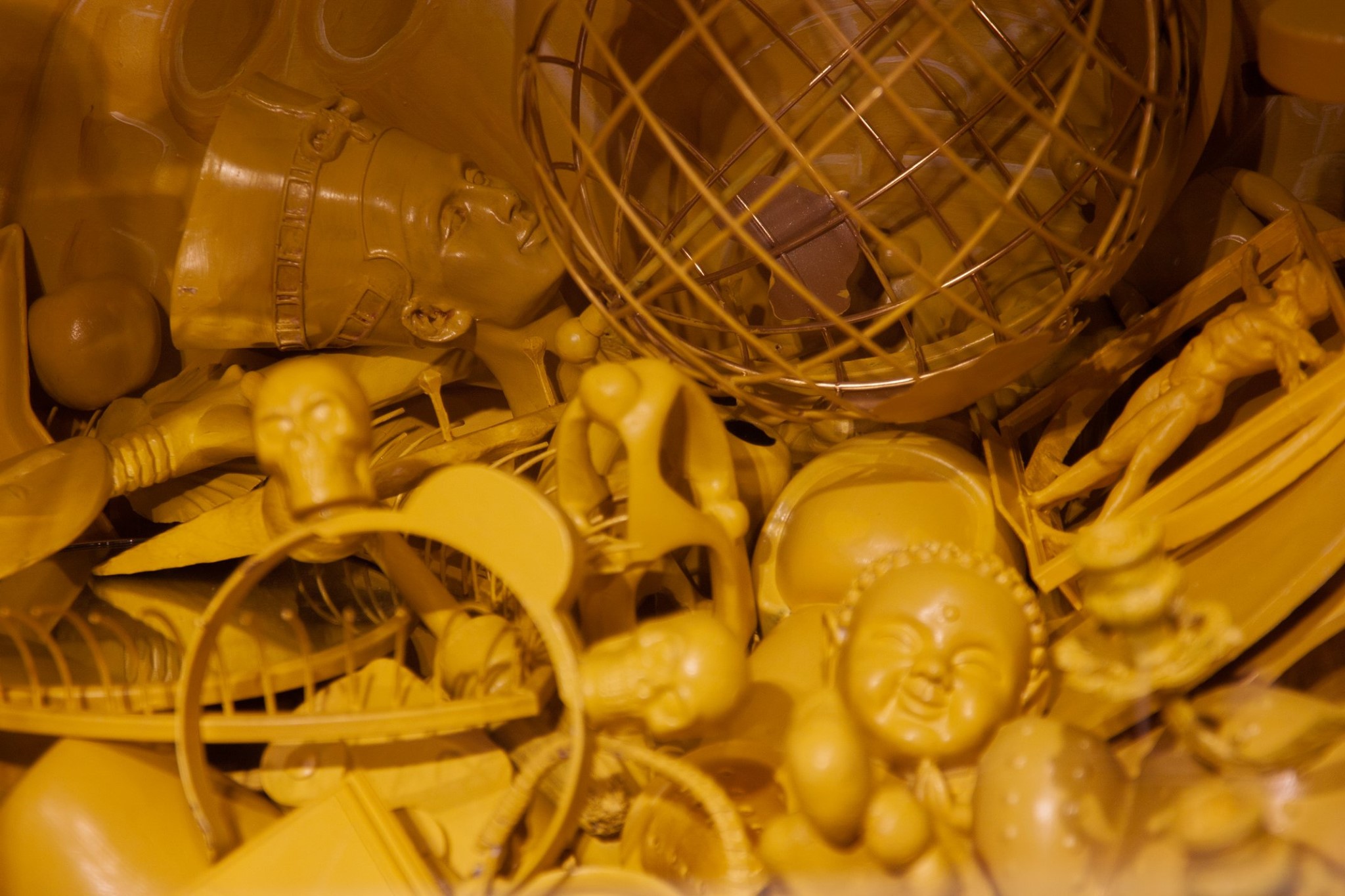 SMOKE MACHINE A PROTOTYPE INVENTION
2016
Medium:
Hand carved wood, plexiglass, metal and other mediums.
The 'Smoke Machine' was designed to offer a platform that is playful & interactive simultaneously stimulating the individual to consider what smoking does to the environment and those around them, without encroaching on the individuals comfort zone and habit.
The video shows simple steps for making your own landfill.
This public performance invited the passerby to participate in filling the earth with rubbish. It was a social experiment to spark a reaction from the public towards the accumulation of garbage, how its handed and where it ends up. 
REPETITION
2018
A dance performance expressing human movements that prompt a surplus of merchandise.
DIY 4 WAYS TO MAKE YOUR GARBAGE BAG LOOK ECO-FRIENDLY
2017
GARBAGE TOSSING COMPETITION
2017
Game Rules:
1. Competitors stand behind the starting line, each holding garbage-bags of equal weight.
2. They each get a chance to toss the bag as far as they can.
3. The winner is the one who tosses the bag the furthest.
KALEIDOSCOPE BIN INSTALLATION
2017
Medium:
Mixed medium, plexiglass, mirror
The kaleidoscope bin is a installation designed to offer a different vieszpoint towards the rubbish bin and its content.
By creating a multiple-affect of both the individual and the contents of the bin the individual is confronted with themselves, something oddly beautiful and a environmental issue all wrapped in one.
THE GREY SOFT TRAGEDY 4 PART SERIES
2017
A Series of installations, performances and interactions centred around toxic fumes commonly used.